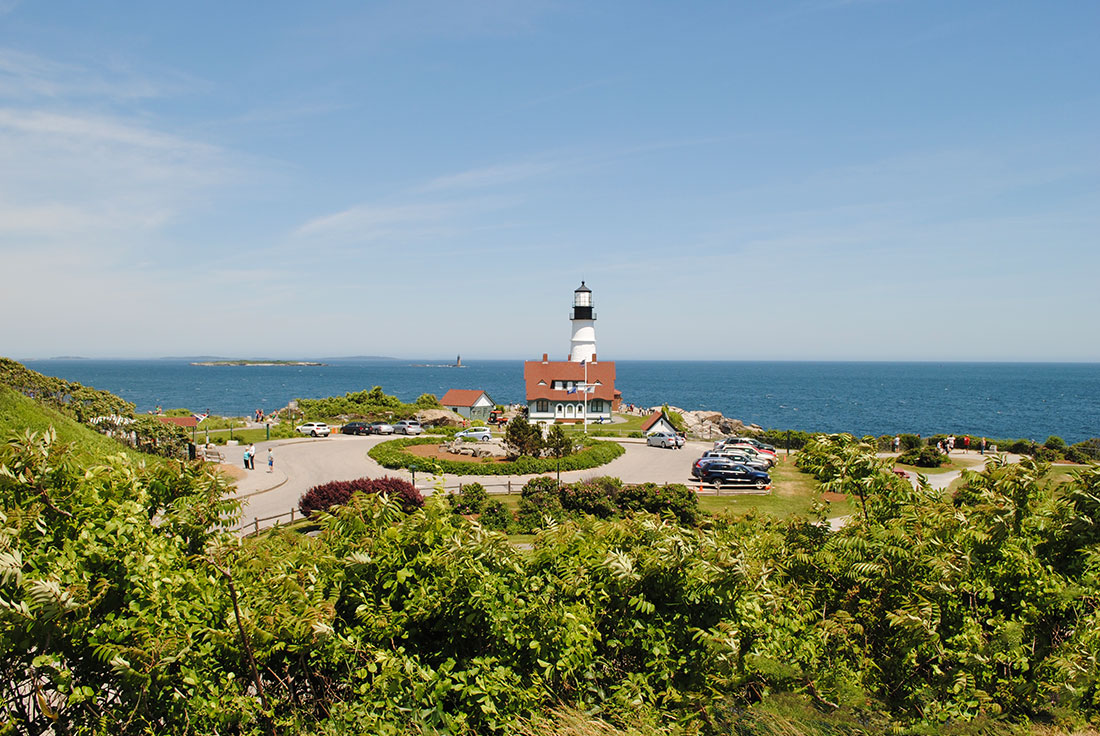 Portland Head Light/Fort Williams Park welcomes buses and tours to visit our museum, Fort Williams Park, and Portland Head Light.
Fort Williams Park charges a fee of $210.00 per visit for each tour bus entering the park.
For your convenience, we have published below a list of Frequently Asked Questions, and a Motor Coach Reservation Form which can be filled out online.
Frequently Asked Questions (FAQs) for Motor Coach and Tour Operators
Cape Elizabeth is the home of Portland Head Light. Situated along the shores of Fort Williams Park, the popular landmark is owned and managed by the Town of Cape Elizabeth, Maine. We wish to thank you in advance for assisting us in taking care of this national treasure. - Matthew Sturgis, Town Manager
I'd like to bring a group to visit the Park. Are there any fees?
Yes, there are Commercial Passenger Vehicle Fees. Pre-payment for tour buses is suggested and can be accomplished in two easy steps:
Complete the online reservation form. The permit, one for each visit, should be presented to the Park Greeter upon arrival.
Mail a copy of the permit and a check payable to "Town of Cape Elizabeth", to 343 Ocean House Road, Cape Elizabeth, ME 04107.
Alternatively, payment may be made on-site the day of the visit with cash or check only.
What is Fort Williams Park?
Fort Williams Park was once a former military installation that was purchased by the Town of Cape Elizabeth in 1964 through the General Services Administration.
Where is Portland Head Light?
Portland Head Light is located inside Fort Williams Park. The Town acquired the property from the U.S. Coast Guard in 1993.
Where should visitors be dropped off in Park?
All buses should proceed to one of 10 parking spaces reserved for motorcoaches in the Central Parking Lot. Passengers get off the buses there and walk approximately 200 yards to the lighthouse on the paved walkway. Railings and benches are available along the walkway for those needing assistance.
Buses remain in the parking space until passengers have returned from their visit.
Are there restrooms available in the Park?
There are no permanent restrooms in the park. The Town utilizes portable restrooms that are cleaned and inspected daily. They are located throughout the park, with multiple units located in the Central Parking Lot.
Why is the town charging a fee to visit the Lighthouse?
For generations, visitors have enjoyed Fort Williams Park, the Lighthouse, and the spectacular views that this property offers. In order to make this a memorable experience for the many more visitors still yet to discover our amazing park we must continue to invest in it. All proceeds from the fees collected will be used for improvements to the park property. Among upcoming improvements in the park are safety improvements along the cliff walk adjacent to Portland Head Light, improved pedestrian circulation throughout the park, restoration of historical structures and views, and expanded parking.
Where is Fort Williams Park Located?
Fort Williams Park is located at 1000 Shore Road. From the north or Interstate 295 in Portland, take Route 77 south to South Portland. Go left on Broadway, then right on Cottage Road for 2 miles, until you reach the park entrance. Cottage Road becomes Shore Road at the Cape Elizabeth town line. Approaching from the south, take Route 1 north to Oak Hill in Scarborough. Go right on Route 207, then left on Route 77 north to Cape Elizabeth. Turn right at the flashing blinker onto Shore Road. The park entrance is 2.4 miles from the Shore Road/Route 77 intersection. The park is open from sunrise to sunset. See a map, and get more info on our Contact page.
How much time should I allow for a visit?
Plan on one hour for a visit to the Lighthouse, Museum, and Gift Shop. The Town operates a gift shop and museum on the property, which is open daily from mid-May thru mid-October. Group visits can be arranged for the museum by contacting us at directoratphl@gmail.com or by calling 207-799-2661.