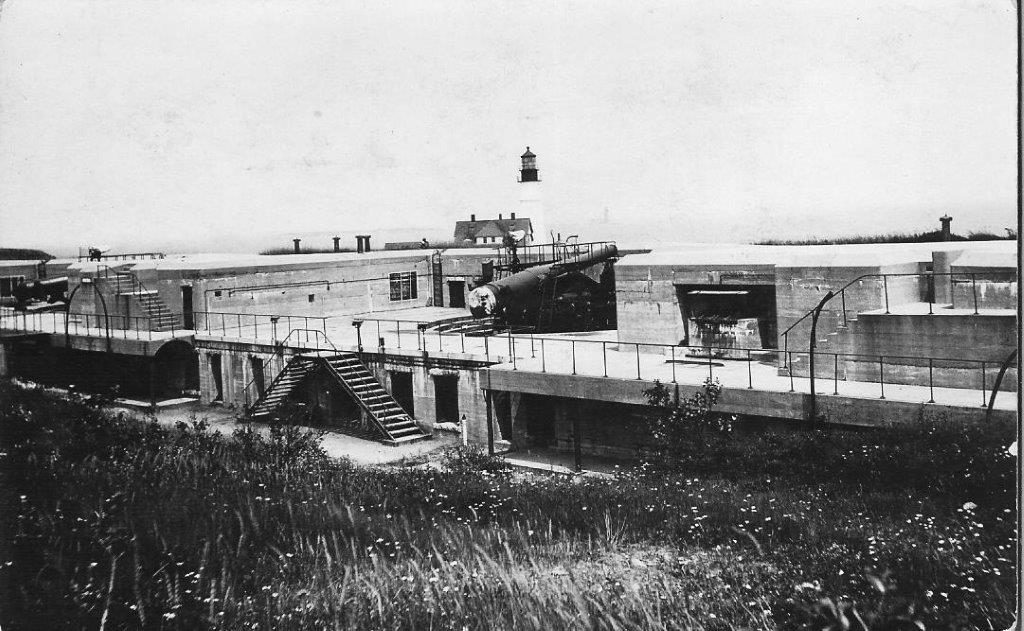 In the largest class of gun batteries available in the nation's arsenal, the reinforced-concrete Battery Blair was mounted with two Breechloading Rifles on Disappearing Carriage Mounts, each firing a 12-inch diameter, 1070-pound shell up to eight miles. The carriage would be in a low, protected position for loading, and would then pivot up to fire over the concrete, and then recoil back to the loading position. Designed for use against the sides of battleships and cruisers, the battery was named for Civil War General Francis P. Blair.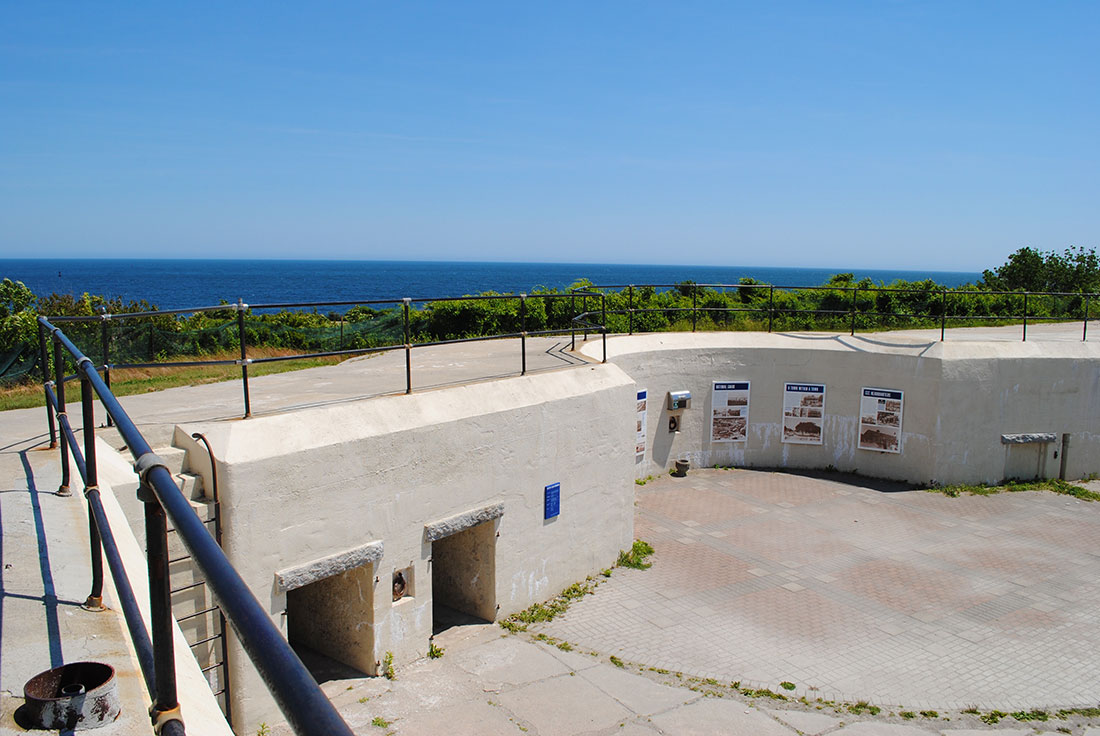 The guns became technically obsolete by World War I, with the advent of longer-range guns mounted on the world's battle fleets, as well as the development of aerial bombing (of unprotected sites) by airplanes. On the day after Pearl Harbor, Battery Blair was practice fired, and the resulting concussion blew out the ends of wooden garages in the field in front of the battery. Obsolete, the battery was never fired again. Filled in after acquisition by the town, the half-excavated battery is now the Battery Blair Memorial.
---
National Guard Service Area
Adjacent to the series of separate tent pads and mess halls for the use of the officers and enlisted men of the Maine National Guard regiment, the 240th Coast Artillery, during their annual summer encampments, a few structures were built to complement those endeavors. Not a national Guard structure, the two-story artillery engineer storehouse (1914) shows on the left, with the National Guard Gun Shed (1934) for tractor-pulled mobile guns beyond, and the Militia Storehouse (1915) on the right. The three buildings are presently used by park maintenance.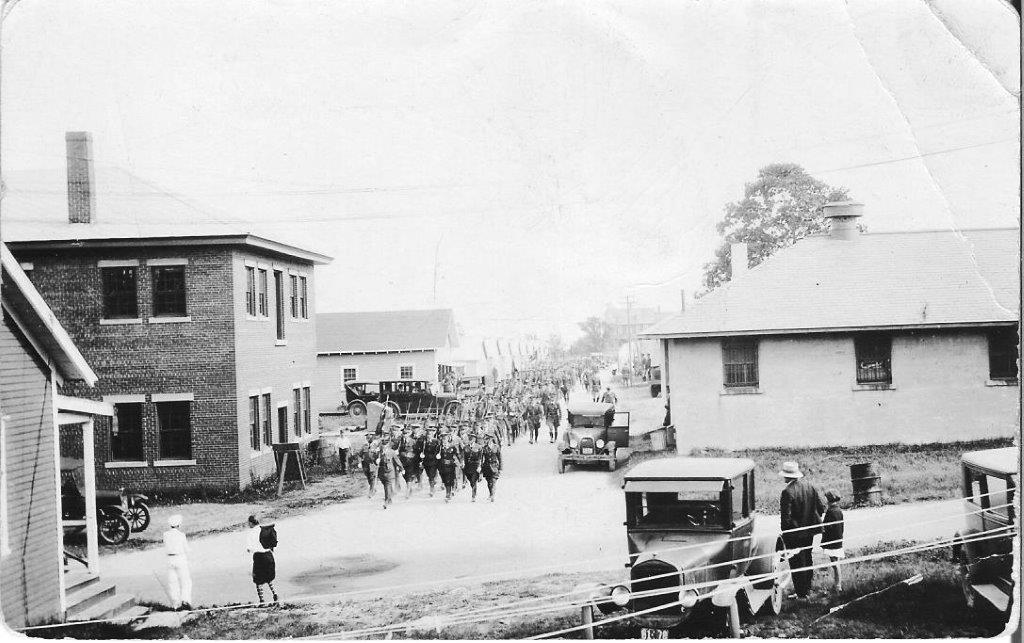 National Guard Service Area, Fort Williams Park
Fire Station (1911)
The standard-design fire station housed a fire truck and a hand-pulled pumper wagon. The building is now used by park maintenance.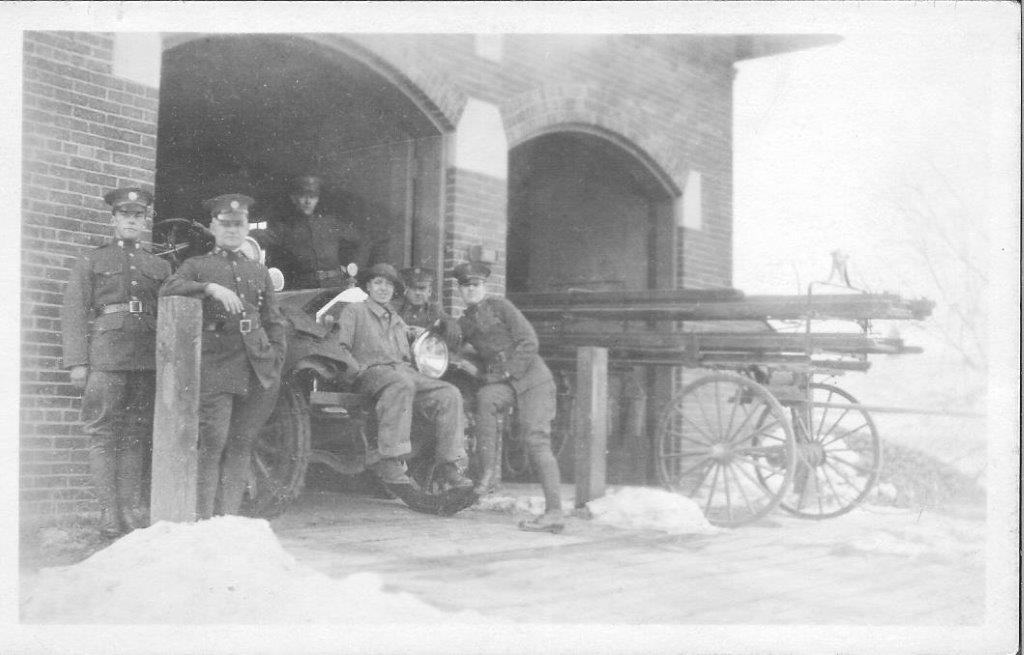 Fire Station (1911) at Fort Williams Park, Cape Elizabeth, Maine
**Historical pictures and Fort information provided by Kenneth Thompson, Jr., author of Portland Head Light & Fort Williams.