Located on the north side of the entrance road is a small rocky beach, Ship Cove, with a great view of Ram Island Ledge Light located in Casco Bay. At low tide, a small sandy beach appears. On a hot summer day, you might be tempted to dip a toe into the water - but be prepared it's very cold!
Across from the parking lot at the beach, there is a swing set that children will surely enjoy. Picnic tables and benches are available to sit, relax and listen to the lapping waves on the beach.
When Ft. Williams was an active military installation, a Mine Wharf, and Tramway were built along the south side of the cove. There was a mine loading room, a torpedo storehouse, and a mine office. The remains of Battery Hobart can be seen on the head of the cove.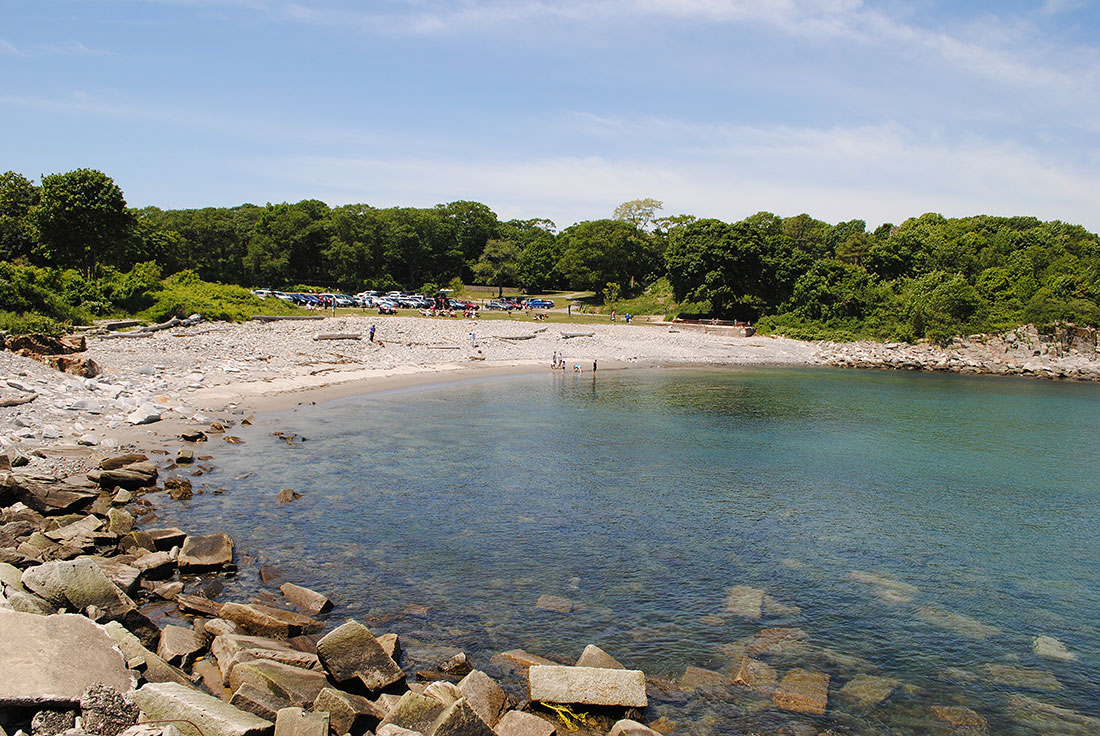 Beach Area, Fort Williams Park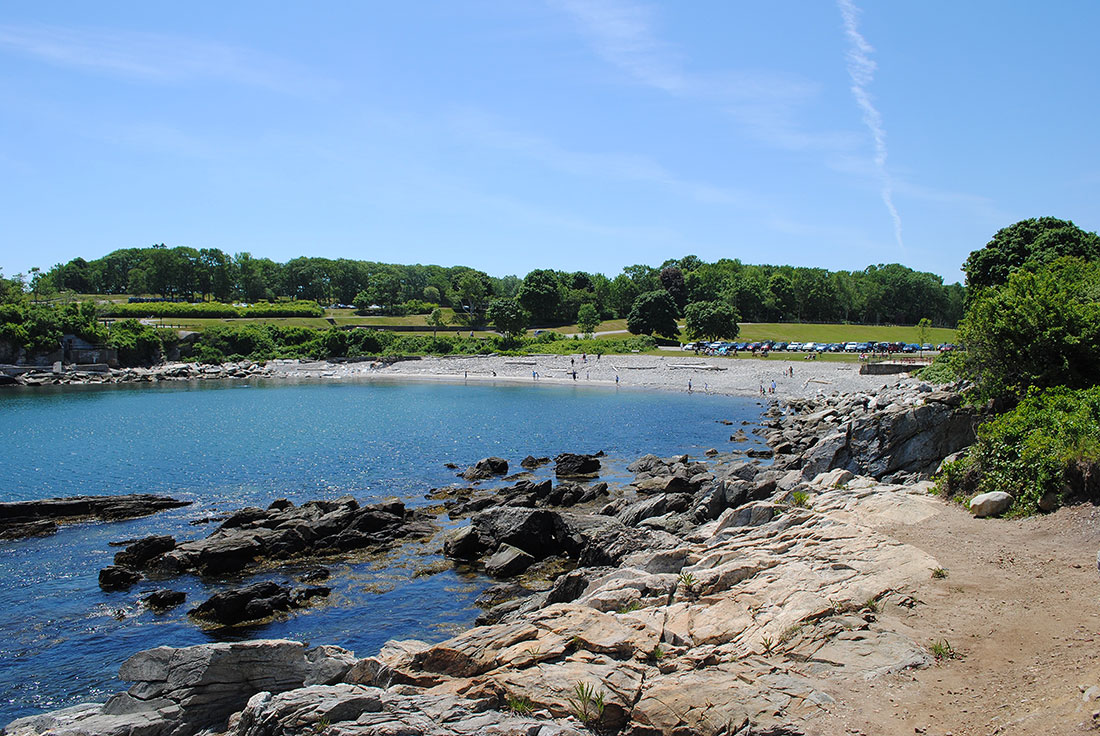 A view of the rocky beach area at Fort Williams Park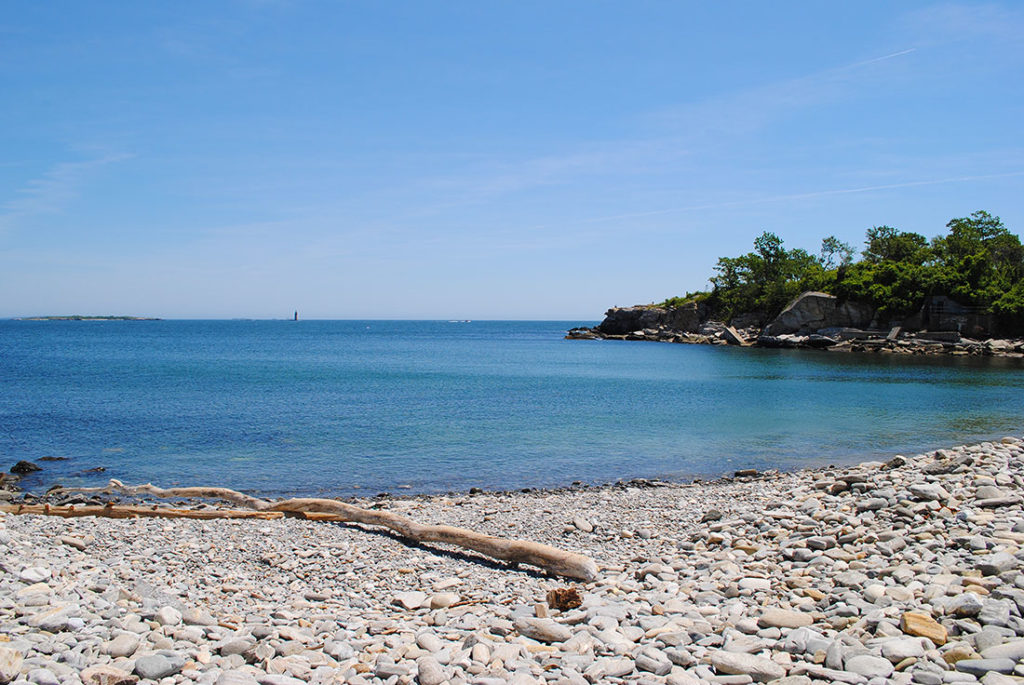 Driftwood on the rocky beach area, Fort Williams Park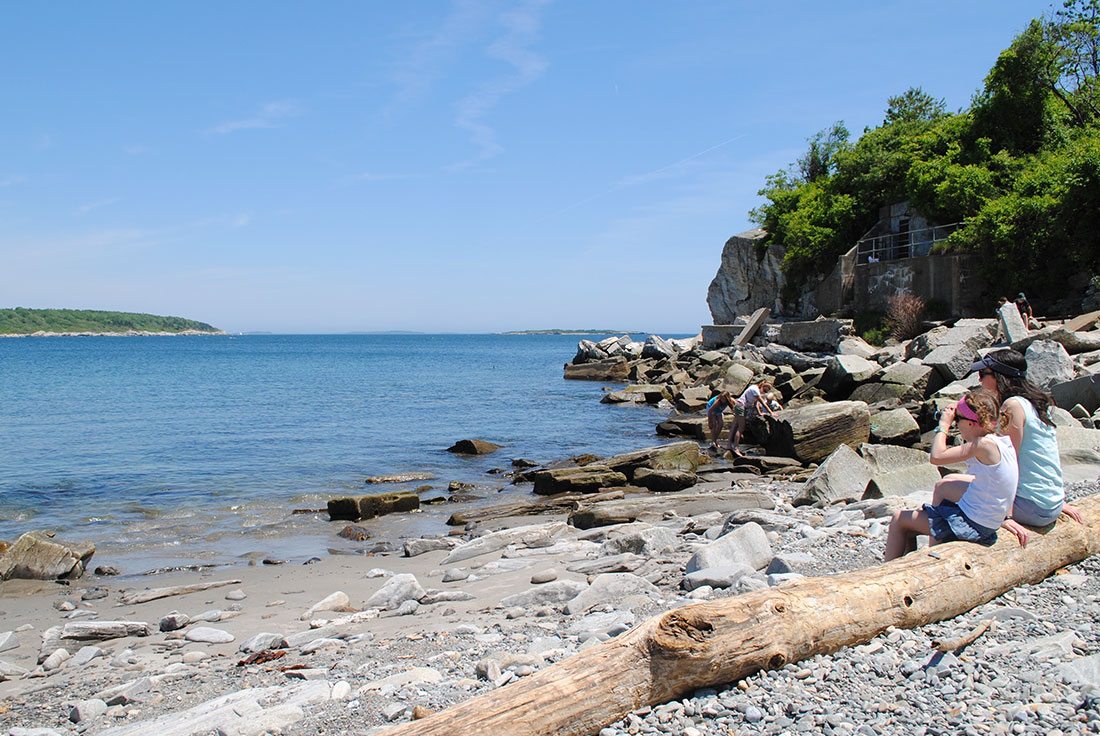 Sightseeing on the beach at Fort Williams Park