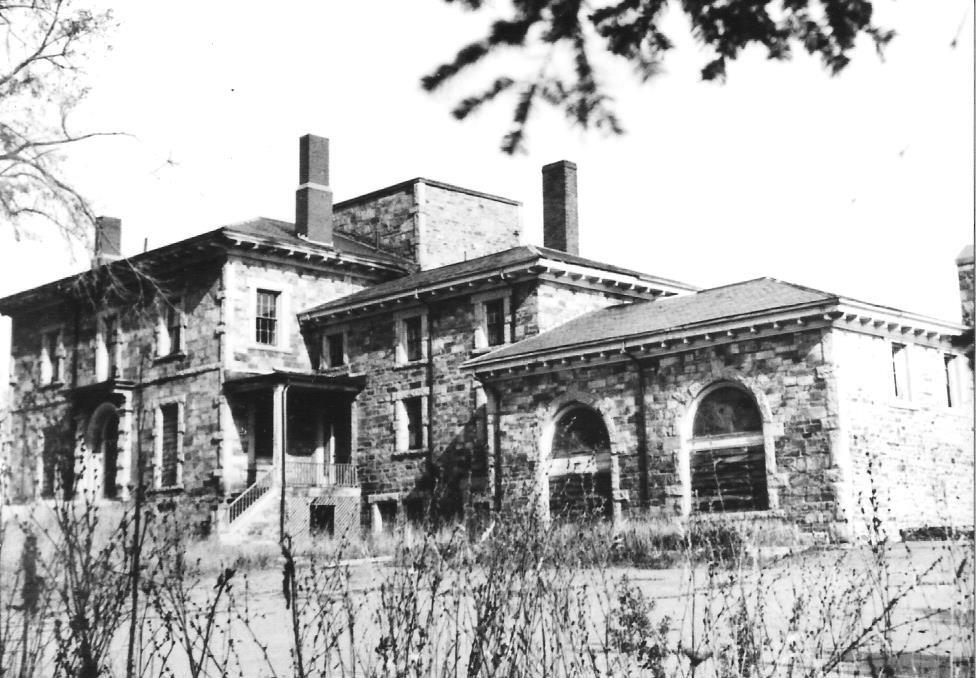 Predating the fort, the mansion was designed and built by noted New York architect Charles A. Alexander for local businessman John Goddard, briefly a volunteer army colonel at the start of the Civil War in 1861. Acquired by the army in 1900, the mansion was used as NCO Quarters (non-commissioned officers/sergeants) and later included an NCO Club. Seriously deteriorated by the time of the town's acquisition in 1962, the interior debris was burned in a controlled fire in the 1980s, and the walls were fenced off in 2009.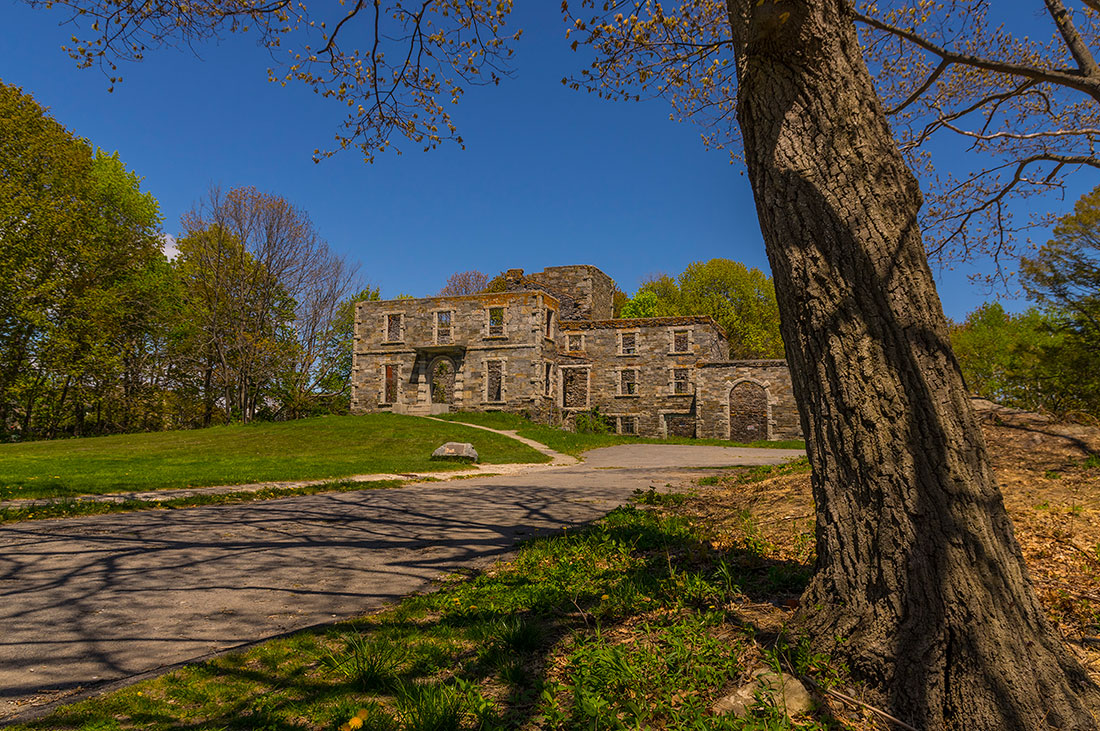 Goddard Mansion - Photo by: Cindy Farr-Weinfeld
Goddard Mansion close-up - Photo by: Cindy Farr-Weinfeld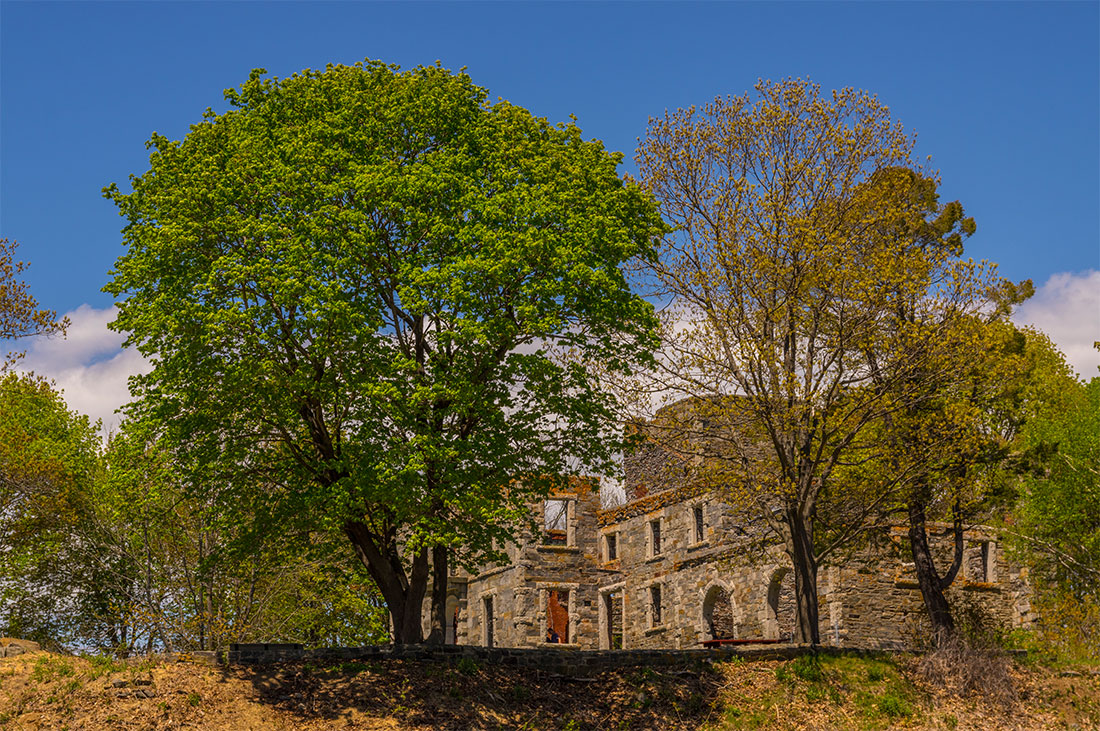 Goddard Mansion through the trees - Photo By: Cindy Farr-Weinfeld
---
Mining Casemate (1891/1903/1944) at Ship Cove
A natural cove that hosted a number of structures necessary for preparing electrically-fired buoyant mines to be strung together in strategic channels in wartime. The underground Mining Casemate was built into the granite cliff on the south side of the cove. Based on information from a nearby observation station, officers in the casemate would fire the mines, floating eight to forty feet below the surface. After the town's acquisition, the Mining Casemate was long used as the control base for the town's civil defense headquarters.
Ship Cove on TV
In August 1963, two episodes of the then-popular TV series, Route 66, starring Martin Milner and Glenn Corbett, were filmed in Maine. One episode was filmed in Poland Spring, guest starring Joan Crawford, while the other was filmed on the Portland waterfront, in South Portland, and at Fort Williams, with Pat Hingle and William Shatner as the guest stars. Of future "Captain Kirk" fame on Star Trek, Shatner was filmed from several angles in conversation with Hingle on the then-sandy Ship Cove, including a sequence with Battery Keyes in the background.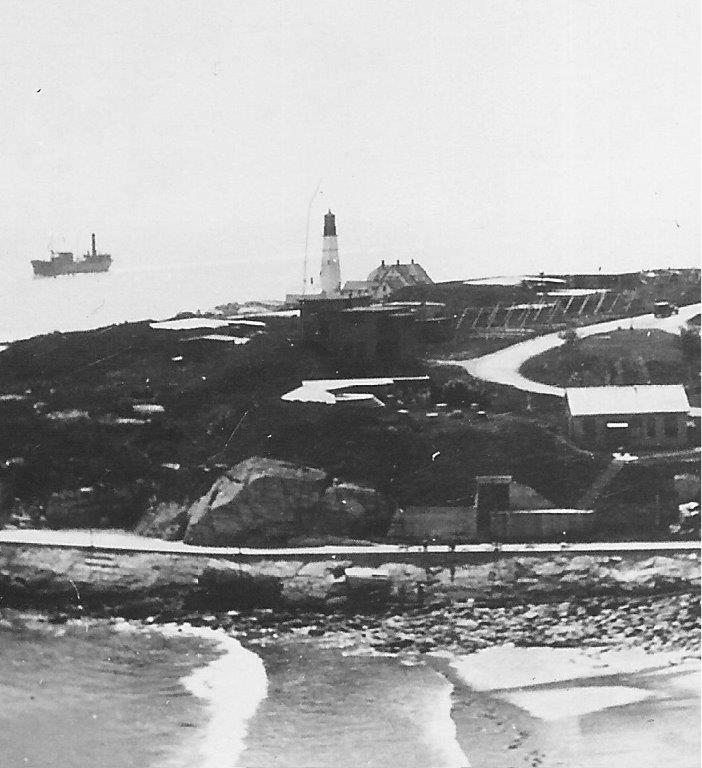 Mining Casemate (seen at waterline) at Ship Cove, Fort Williams Park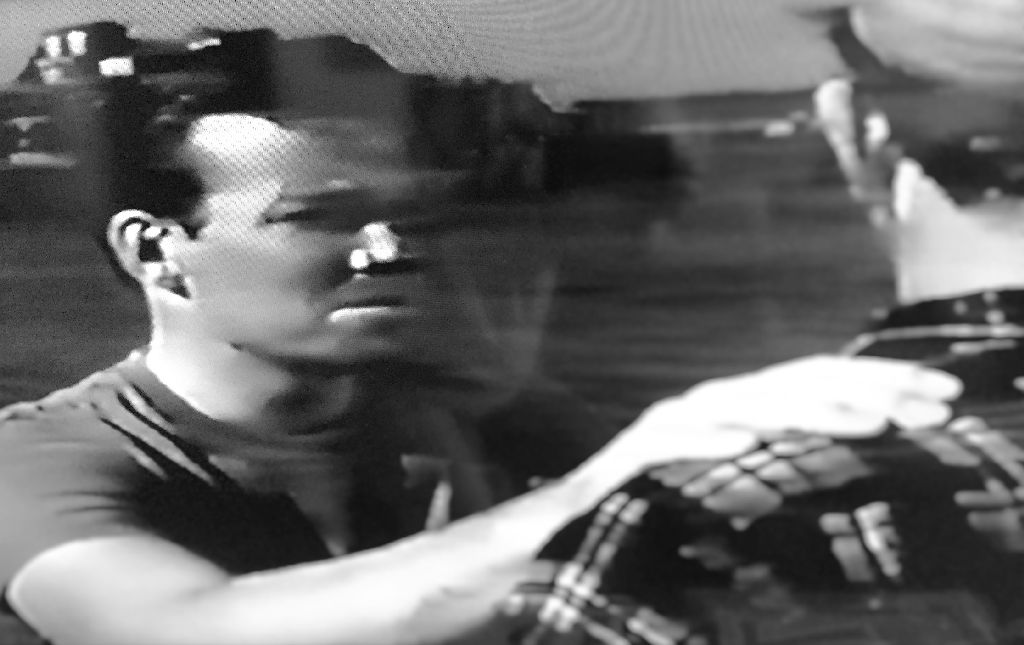 William Shatner is on set with Ship Cove, and Battery Keyes in the background.
**Historical pictures and Fort information provided by Kenneth Thompson, Jr., author of Portland Head Light & Fort Williams.