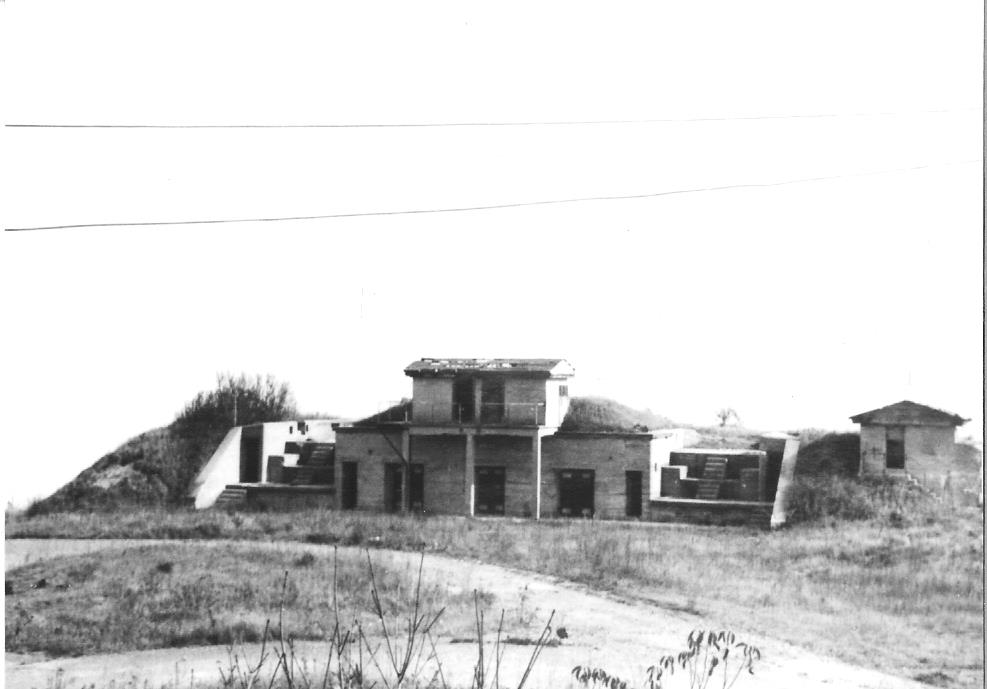 Battery Keyes was one of the last two batteries built at the fort in 1906. This concrete battery mounted two 3-inch Rapid Fire Guns on pedestal mounts with a protective shield, meaning they fired 3-inch diameter shells weighing fifteen pounds with a range of four and a half miles. The small battery was designed to defend against small, fast attack boats in a point-and-shoot manner. Battery Keyes was named for a Civil War general who had been appointed to the Military Academy from Maine, Erasmus D. Keyes  (1810-1895), also the namesake of Camp Keyes, the Maine National Guard camp in Augusta. The battery also included a mine observation station built on the top to relay information on ship locations to the mine officers in the Mining Casemate on the other side of Ship Cove for firing the electrically controlled mines.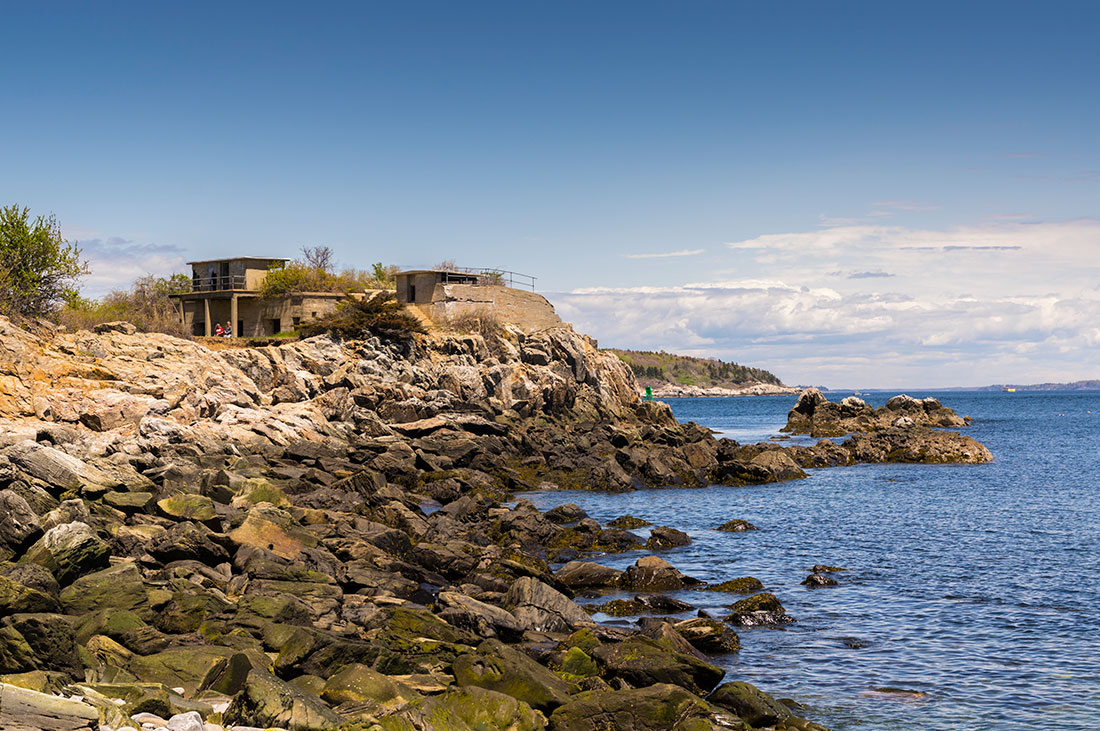 Battery Keyes - Photo by: Cindy Farr-Weinfeld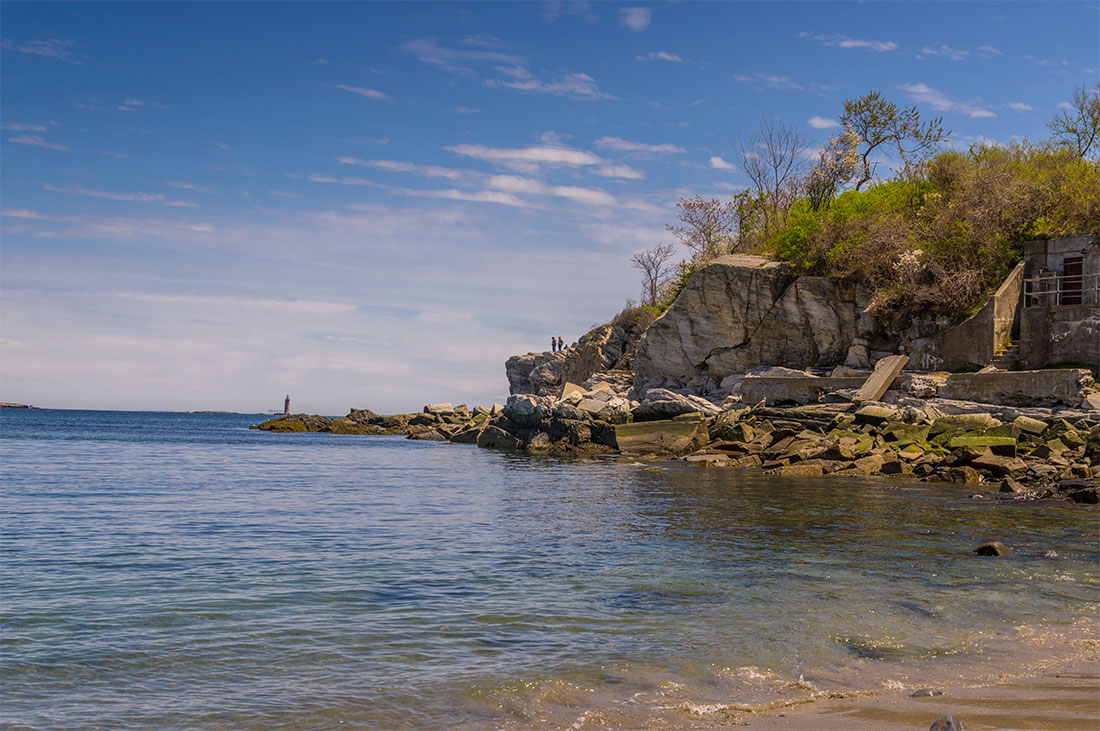 Battery Keyes by the beach - Photo by: Cindy Farr-Weinfeld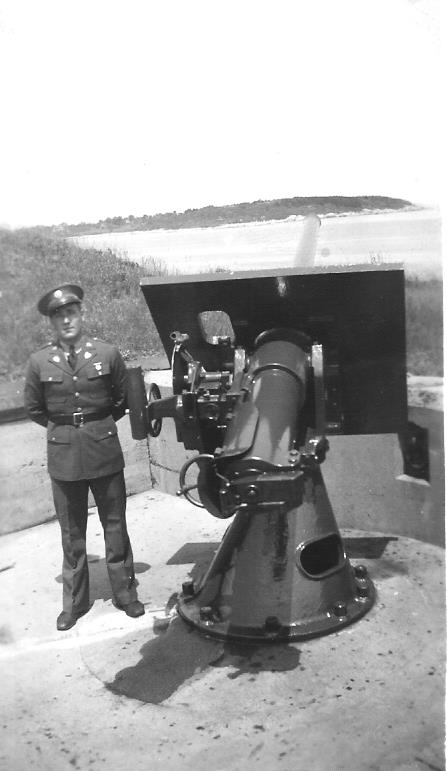 A CRF [Coincidence Range Finder] Station was built to the right of Battery Keyes in 1921, a more modern fire control system for the bigger gun batteries at the fort. Battery Keyes was the only pre-war battery at Fort Williams to remain in use throughout World War II, as the "Alert" battery for the joint Army-Navy Harbor Entrance Control Post [HECP] at the fort, operational 24 hours a day to regulate sea traffic into the harbor, with the use of passwords, opening the submarine nets, and firing a shell if the procedures were not adhered to. The empty battery sits abandoned today.
**Historical pictures and Fort information provided by Kenneth Thompson, Jr., author of Portland Head Light & Fort Williams.